How to sell more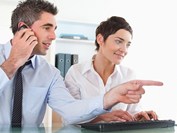 The reason one car sells and another identical vehicle doesn't comes down to one thing. Advertising.
You pay for advertising to help drive your sales, so it makes sense to get the most from your spend. And good advertising does make a difference.
We analysed the ads on Tradingpost that generate the most enquiries and found that ads for very similar products performed very differently. The difference came down to the quality of the ad.
You don't need to be a creative guru. Three simple things show your product in its best light, and make it more appealing.

"One Lady Owner"
To stand out from the crowd (and remember, there are a quarter of a million items on Tradingpost) sell the benefits that make your product more appealing - features such as low km's, leather interior, long rego or a thorough service history. Tradingpost's search engine, and other internet search engines like Google, find keywords in your description, and bring in more viewers. A complete description increases your chances of being found and making the sale.
"1 Year Warranty... don't risk buying a lemon"
Your ad is competing against hundreds of others. Give buyers a reason to buy from you. Sellers who offer a unique proposition, such as ease of finance, excellent service or after-market support, do better.
"At this price, this vehicle will go fast, so email now"
Every salesperson knows that to get anything in life you have to ask
for it. A well-crafted call to action will enhance selling performance
dramatically.

DO's
Give the customer a reason to buy.
Follow the reason to buy with a call to action.
Put a timeframe on your call to action, for a sense of urgency.
Qualify your call to action. It's the sign-off, not the unique selling point.
Ask for the business. Tell browsers how to take the next step.
Experiment! Try different approaches. Work out what works best.

DONT's
Avoid coming across as desperate. You might really need a sale, but don't put customers off by sounding needy.
Don't over-exaggerate - or worse, lie.
Don't just ask customers to call you and expect them to oblige. Give them a reason, then ask.

Remember, simply listing features and asking for a call isn't enough. As they say in ad-land: "Sell the sizzle, not the sausage."
Contact TradingPost

Contact us today or call on
(03) 9111 0911 to talk to us.

Email Us