How to increase your advertising reach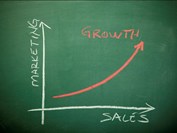 You may have heard sales people say 'don't advertise with them, advertise with us instead', when the truth of the matter is the broader your advertising footprint, the greater your chance of success.

Trends overseas are revealing. The top 30% of US vehicle dealers by sales volume all list on three or more sites. You may think that just means you'll pay more and your advertising will eat into your profit, but this isn't necessarily true, if done right.

Here are some tips to maximise your exposure while minimising your costs:
Odds are that 30% of your vehicles generate 70% of the leads. Select the most attractive 30% of your vehicles and list them on pay per lead sites. You don't have to list every car. You can rely on your sales skills to get customers over the line on other vehicles on your lot. This way, you reduce your pay-per-lead cost, while still reaching the vast majority of buyers.


List all your vehicles on subscription based sites such as Tradingpost. On these sites, there's no risk of cost blow-out. You'll maximise the number of car buyers reached while taking on board relatively small incremental cost.
Contact TradingPost

Contact us today or call on
(03) 9111 0911 to talk to us.

Email Us