Renovation Boys building their business on Tradingpost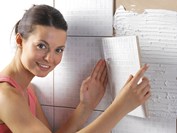 Founded over 20 years ago and focussing specifically on new DIY materials for bathroom, kitchen and laundry renovations for the past four years, Renovation Boys have been using Tradingpost to promote their brand online and on mobile.

'We've been using Tradingpost for as long as I've been here, and that's because it works. We get a good result and know that our brand is very visible to an audience interested in DIY and renovations,' says Jamie Smith, who maintains a close eye on inventory and results.

Renovation Boys receive enquires from Tradingpost from around the country. 'They come at all times of the day and from all over the country. The number one question is usually around delivery costs, and customisation of products such as different colours, which we're always happy to answer.' Beyond further information on products,
Jamie also acknowledges the importance of price in a competitive marketplace: 'We find that customers are becoming increasingly price sensitive, so ensuring that our listing prices are accurate is one of our first checkpoints.' On average, across the entire Tradingpost website ads with a price listed receive 110% more ad views than those without. Having a price, and the right price, can make a big difference.

Beyond inventory listings, Renovation Boys also maintains a visible presence through display advertising. 'It helps keep our presence bright, and our brand is regularly going to be seen by relevant Tradingpost browsers one way or another.'

To get the most out of their advertising with Tradingpost, Renovation Boys always ensure they include detailed descriptions, upload photos that clearly highlight the item they are selling and make sure they list all of their relevant inventory on the site. You'd be surprised how big a difference these simple tips can make to the effectiveness of your advertising.
Contact TradingPost

Contact us today or call on
(03) 9111 0911 to talk to us.

Email Us