High performance
Thursday, March 22, 2012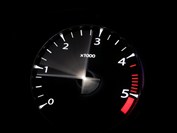 The latest Deloitte Motor Industry Services review for 2012 has been released with some interesting insights about automotive dealer performance in 2011 and the outlook for this year.

Average dealer profitability remained relatively static with net profit as a percentage of sales around 2% across the country on average. Across the industry a decline in new car sales profitability was offset by an increase
in used car profitability and a slight increase in the contribution from service departments.

After reviewing the top performers in the industry who were able to generate more gross profit from their used departments than the average dealer, along with solid inputs from finance and insurance, Deloitte has looked into what
sets them apart.

What sets the top automotive dealers apart?
The top performers plan to make 5% net profit on sales. Tangible actions are set in place across departments to achieve this result.
Then they can worry less about the numbers that come out of the business and more about the non-financial measures that go in - showroom statistics, service retention and CRM numbers.
They focus on the customer. Staff are rewarded based on creating value per customer interaction and maximising front end gross margin.
Top dealers make sure their staff are trained, developed and rewarded as people generate 100% of the gross.
Contact TradingPost

Contact us today or call on
(03) 9111 0911 to talk to us.

Email Us