Microchip. Major change.
Thursday, April 26, 2012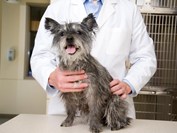 By Scott Davison
Category Manager - General Merchandise

The Victorian Government has recently introduced new legislation which makes it an offence to advertise a cat or dog for sale unless the microchip number is included in the advertisement. This law applies to both online and offline advertisements.

However, if you're a registered domestic animal business, such as a pet shop or breeder, you have the option to display your council registered premises number along with the name of the issuing council, instead of the microchip number.

At Tradingpost we've now added a new field to our templates so when you're posting an ad for a cat or dog for sale in Victoria you'll be prompted to enter this information. However, you can permanently attach a registered business number to your account to save you entering it on each ad.

While other states don't require by law the inclusion of a microchip number in cat or dog ads, the field is still available and we encourage all pet sellers to include this information as it may help attract more buyers by highlighting your commitment to this issue.
Contact TradingPost

Contact us today or call on
(03) 9111 0911 to talk to us.

Email Us