Growth still driven from the shift of print to online
Tuesday, May 29, 2012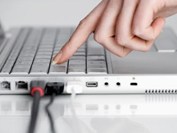 Frost & Sullivan, one on Australia's leading market research firms, has released their latest report into the Australian online classifieds market. The results show growth is still strong with a 16% uplift in total revenue last year.

This growth was driven by the continued shift from print to online with the auto sector outperforming others such as real estate and employment. One of the big drivers was, and will continue to be, mobile as more consumers turn to their smartphones when looking at classifieds.

"A strong mobile channel offering is becoming increasingly important for online classifieds publishers, as audiences fragment across multiple platforms and a growing proportion of users are accessing the internet via mobile devices" explains Phil Harpur, Senior Research Manager, Australia & New Zealand.

It is for this exact reason that Tradingpost offers a refreshed mobile site to consumers. Although still relatively new, this updated site has seen great results for Tradingpost customers and is helping to drive more potential buyers to these businesses.
Contact TradingPost

Contact us today or call on
(03) 9111 0911 to talk to us.

Email Us