Use photos to sell more effectively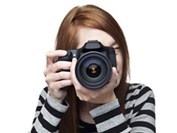 As competition continues to increase, the way you present you vehicles for sale becomes even more critical.
Buyers are now more sophisticated than ever before with more than 80% of all car buyers researching online. With more people looking online, dealerships using quality photography and multiple images can benefit from more, better-qualified enquiries to attract buyers to your door and drive sales.
With Tradingpost you can upload 12 photos to showcase your stock in the best light so be sure that you make the most of all 12 images. From photographing your vehicles from all angles in the right light with a clean and blank background to shots of special wheels, under the bonnet, or highlighting low odometer readings or leather seats, these simple things can help your stock stand out.
Professional presentation is vital to most dealerships and presenting your vehicles well can help you attract more active buyers.
Contact TradingPost

Contact us today or call on
(03) 9111 0911 to talk to us.

Email Us