Relevant mobile ads make a big difference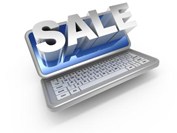 By Jarrod Scott
Category Manager - Automotive


It's no secret that everybody would like their advertising to work harder. So, if you're advertising in front of the right people it can make a big difference, particularly on mobile.

The latest 'Mobile Life' report, a global study of 48,000 people in 58 countries from research group TNS, found some interesting insights. Executive director at TNS, Jonathon Sinton reported that "Mobile advertising holds great potential if targeted by context or location".

"Looking at some of the campaigns that we've worked on with a mobile component, mobile tends to stand out. It's more clear, it's top of the page and the simplicity of delivery is much easier for consumers than going to a mainstream website and having four other adverts there" said Sinton.

For consumers that were interested in receiving mobile ads, the relevance of interest won over location and search as target points. In fact, one in five expressed an interest in receiving ads related to something they're interested in and 17% if related to something they've searched for.

The study also highlighted that 58% of Australians are using mobile internet, reaching as many as 79% among younger age groups. The use of mobile internet, as well as a range of other mobile features, was found to be relatively consistent throughout the day, apart from during dinner times, when it dips, and later in the evenings, when it peaks.

If you'd like to find out how you can target potential buyers with targeted mobile display advertising talk to your Account Manager.
Contact TradingPost

Contact us today or call on
(03) 9111 0911 to talk to us.

Email Us