Tips to build your brand online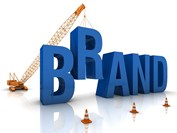 Your brand is much more than your logo - it's the story of your business. It's the face you present to the world. You've worked hard to build it and it helps to distinguish you from competitors offering similar products or services for sale. That's why branding online is so important. It's all about creating a profile for your business and even yourself. This helps build trust with consumers, and highlight you as an expert in your field.
There are some simple tips you can follow to help build your brand online. You can use these to build your profile through your product descriptions or incorporate them into your own web or mobile site. The goal is to get consumers to think of you first when they are looking for their next purchase because they recognise you as somebody they'd like to do business with.
Be very clear about what you are selling and what services you offer.
Set yourself apart from the competition by promoting what you do better within your market. Give people a reason to buy from you.
Ensure the images you use represent you accurately to your customers.
Find out where your customers are looking and go after them. For example, if you sell trailers it could mean advertising your trailers in the boat section on Tradingpost to target boaties, or building your profile through effective SEO and SEM to get more buyers through Google to your website.
Make sure your logo is on everything you do and above all, be consistent, not just with the way you use the logo, but things like fonts, imagery and the layout of all your marketing material from print to online.

As competition intensifies your brand is what sets you apart and helps you get the next sale. To build your profile online with a new web or mobile site, or simply by integrating your Tradingpost stock into your current website, talk to your account manager today.
Contact TradingPost

Contact us today or call on
(03) 9111 0911 to talk to us.

Email Us