January means business: more searches, more buyers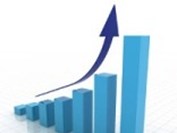 Every month millions of Australians use Tradingpost. There are seasonal trends and it's important you take advantage of the peaks. A common misconception is that Australians go on holidays in January, as do buyers. However, this isn't the case with Tradingpost.

Tradingpost is the place to advertise in January and with more buyers making more searches it's a red-hot time of year. Here are 10 reasons why you can target more buyers in January with Tradingpost:

1. January is Tradingpost's highest traffic month
Tradingpost received over 300,000 more visits from Australians in January 2011 compared to annual monthly averages. This represents a 10% increase on our annual monthly averages in 2011.

2. Tradingpost's audience is highly engaged throughout January
There was an average of 12% more page views in January 2011 when compared to the preceding 6 months - this equates to over 11.6M more page views for the month.

3. More buyers, more searches
There was a 9% increase in searches conducted on Tradingpost in January 2011, compared to the annual monthly averages in 2011 - that's in excess of 200,000 additional searches from motivated buyers.

4. Mobile continues to grow
In January 2011 mobile traffic was up 11.3% month-on-month and has averaged 25% year-on-year growth since. We're anticipating that this January, mobile traffic will contribute upwards of 25% of all Tradingpost traffic, which equates to over 200,000 additional engagements.

5. Commercial ad view boom
There was an 8.34% increase in commercial ad views on Tradingpost in January 2011, compared to the annual monthly averages in 2011. That means commercial items are viewed an additional 72,000 more times than at any other time of the year.

6. Commercial phone and email enquiry growth
There was a 12.6% increase in email and phone enquiries to commercial customers on Tradingpost in January 2011, compared to the annual weekly averages in 2011 - that means 12.6% extra tracked opportunities for you to convert.

7. Tradingpost users who know and love the brand always visit early in the New Year
Direct to site traffic (traffic that has arrived directly onto Tradingpost without coming through search engines, emails or any other channel) peaks in January, with the highest weekly figures achieved annually throughout the month.

8. More buyers searching on Google
There was a 4.4% increase in organic Google traffic to Tradingpost in January 2011, compared to the monthly averages. This demonstrates that more potential buyers are searching for Tradingpost online in January.

9. It's the best time of the year for many of our key categories
January's biggest growth categories in 2011 were:
Caravans: +39%
Boats: +37%
Trailers: +29%
Cars: +23%

10. Buyers are searching for popular items over January
The most popular search terms throughout January 2011 include:
Pop top caravans
Boats
Ski boats
Fishing boat
Inboard
Jayco
Suzuki swift
Jet ski
Trailer
(Source: Omniture Site Catalyst)